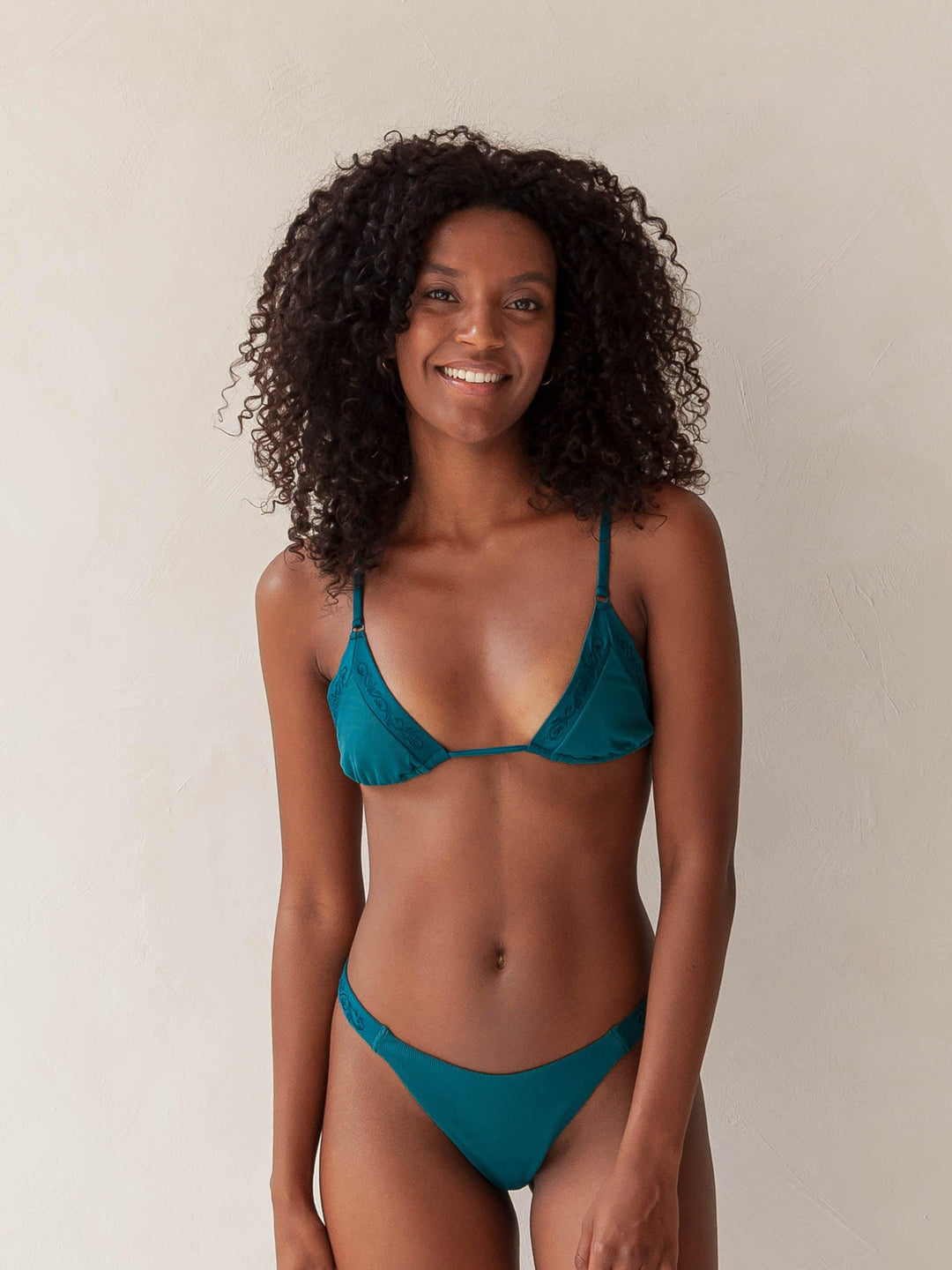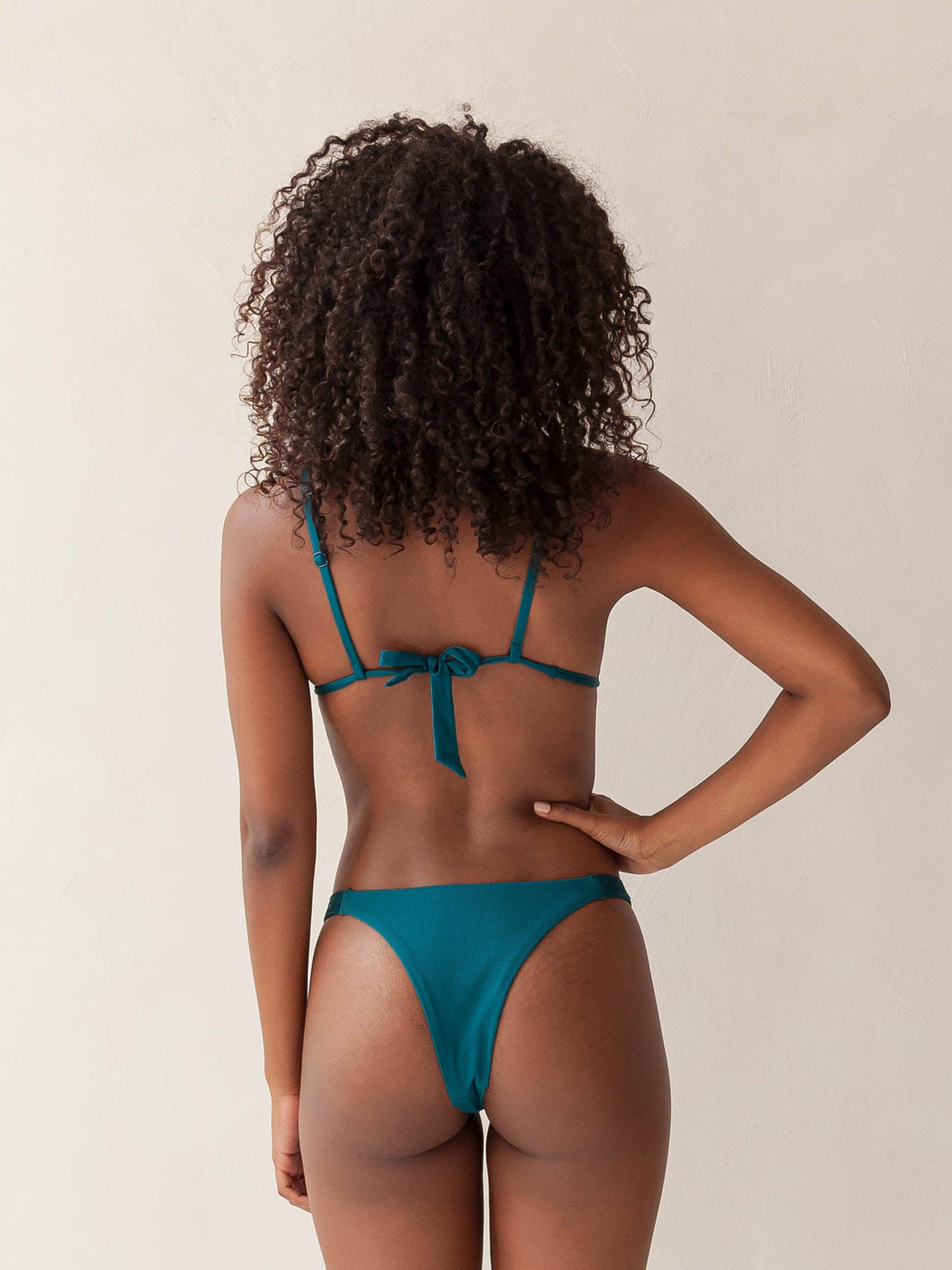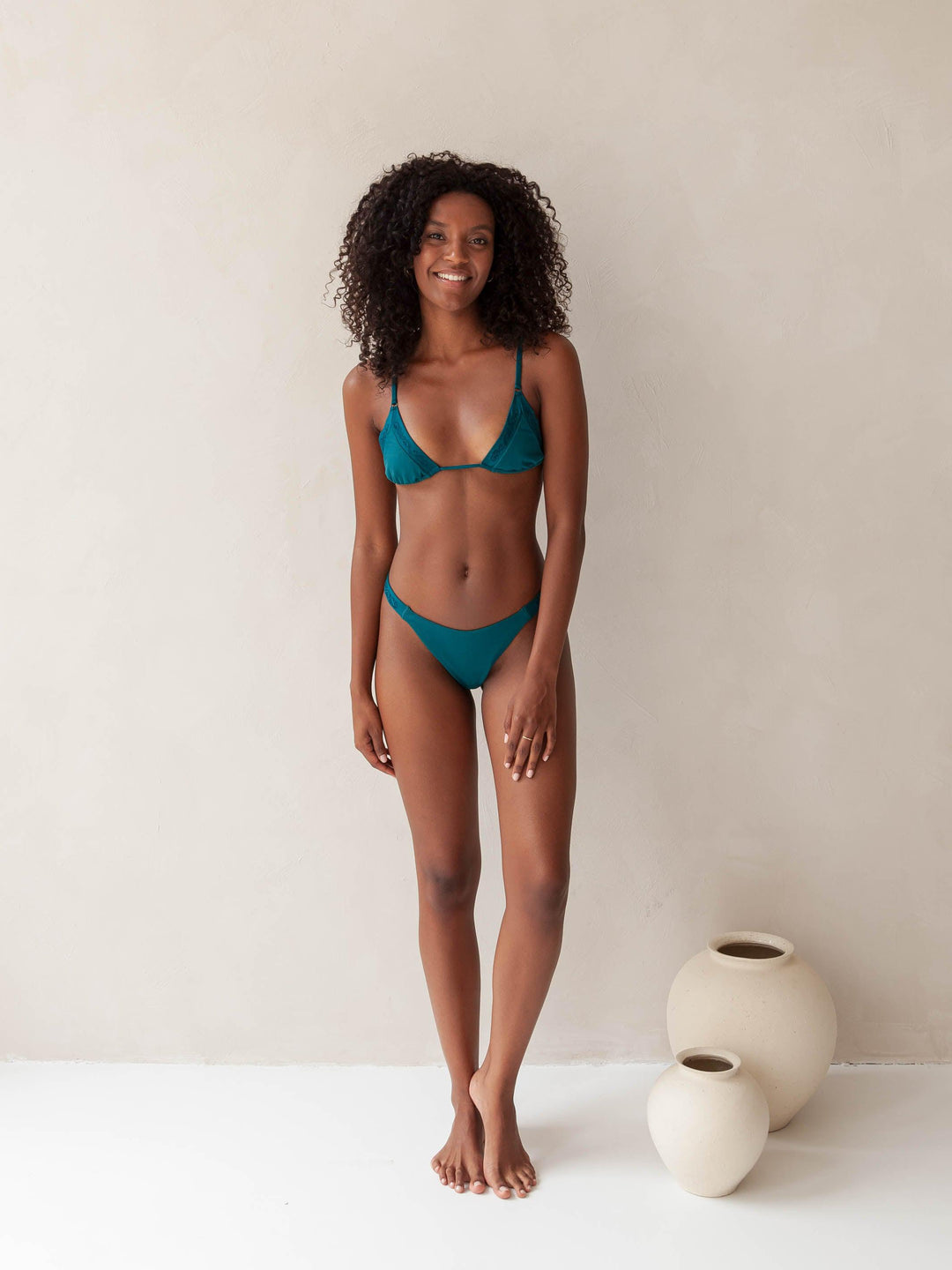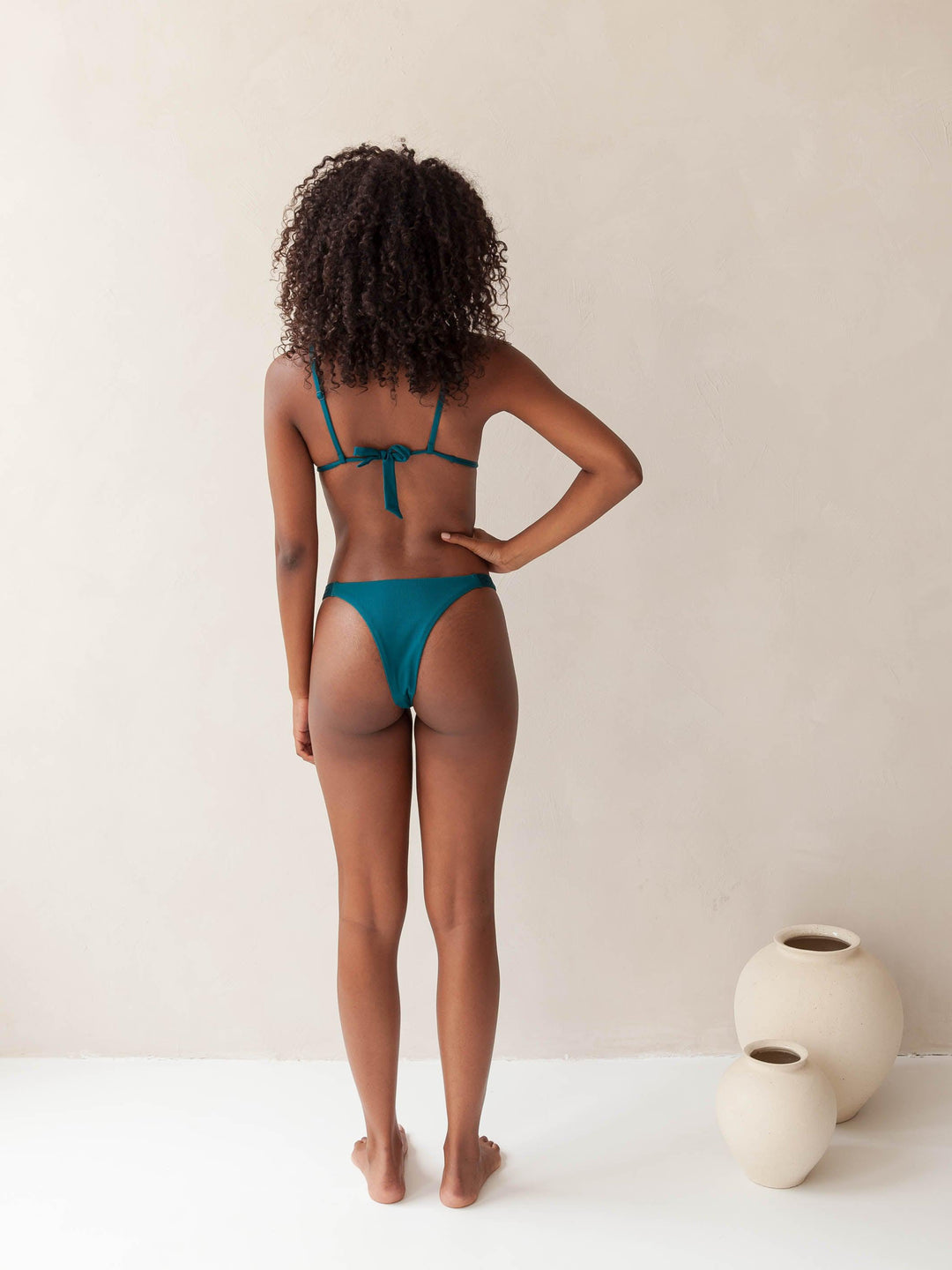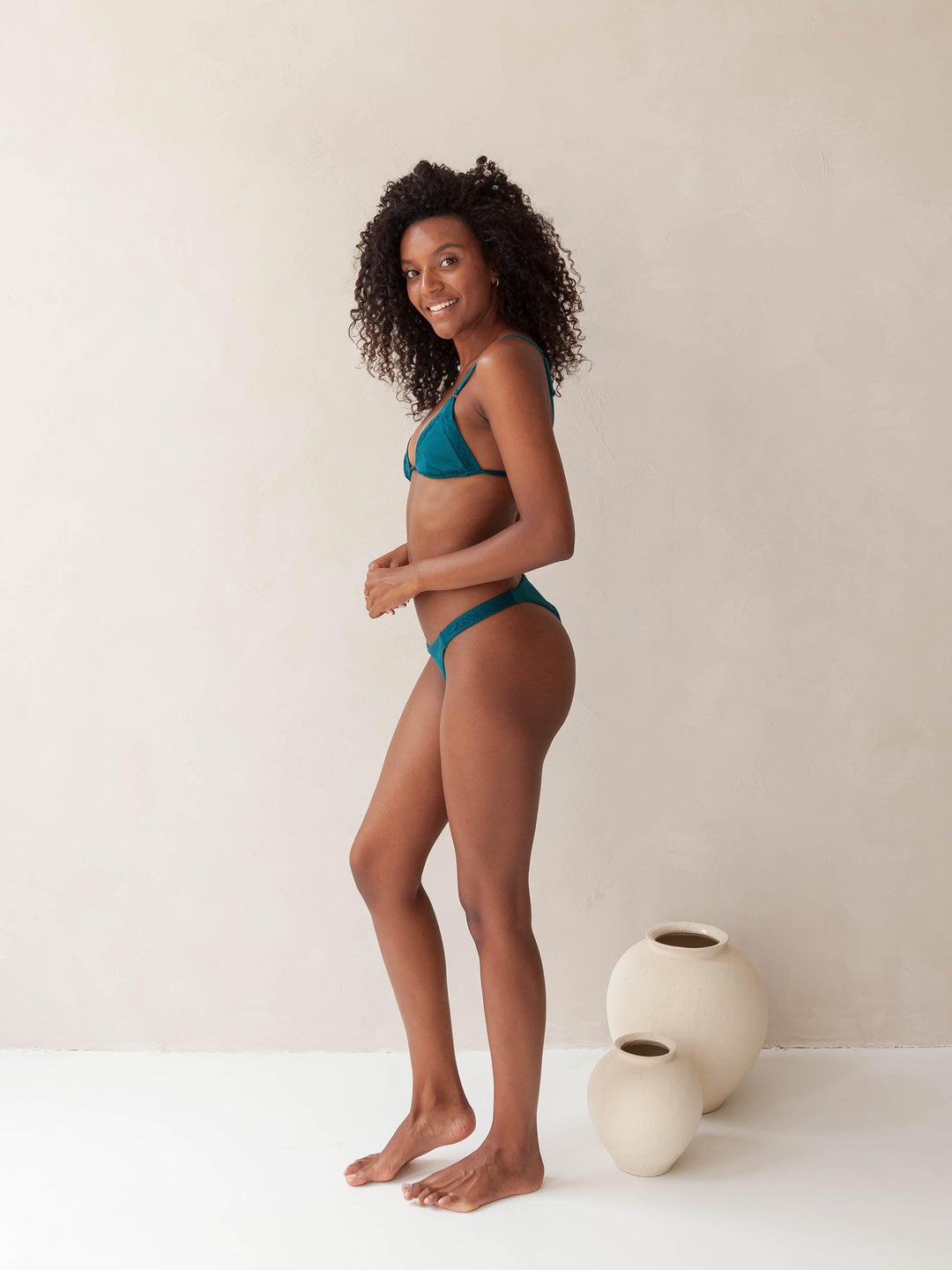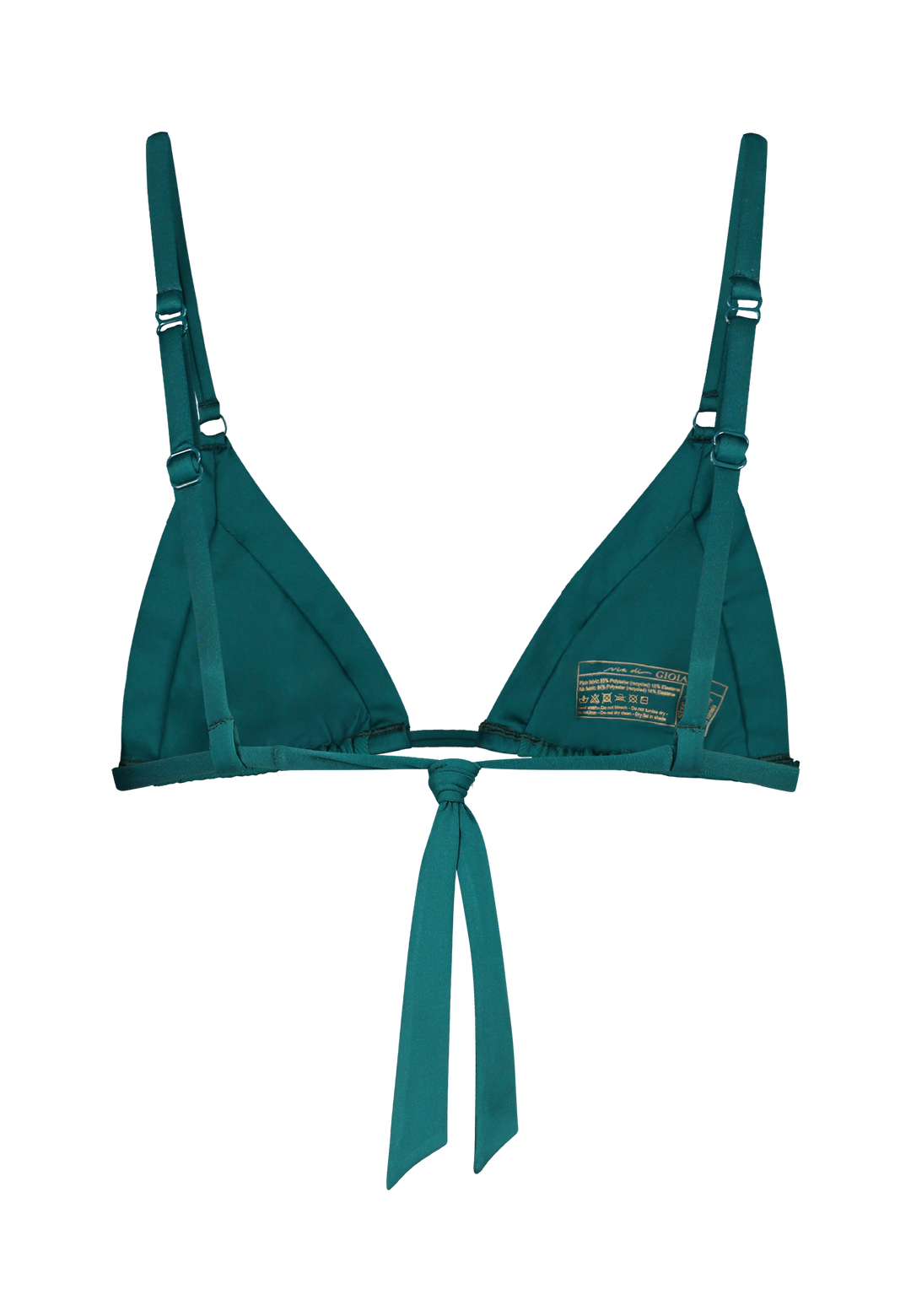 The Triangle
Regular price
$85.00
/
Tax included
Free shipping & returns in NL
Find my size
Sizing guide for tops
Finding your right bra size can be difficult. Here we provide you with the right tools to find your perfect size. You can either measure yourself, or take the cup size you wear in your country and convert it. If you're having doubts about your size, don't worry, that's completely normal. Send us a message in the chat box or giv us a call, and we're happy to give you personal advise. How to determine your cup size? Get yourself a measuring tape, and follow these 2 steps:
STEP 1: Determine your underbust size: You can find the underbust size by measuring your underbust directly under your breasts. It's best to measure on your bare skin. If you're measuring with a top or a bra on, please make sure the measuring tape doesn't go over a thick layer of fabric or underwires.
| I am measured in CM | 72,5 - 77,5 | 77,5 - 82,5 | 82,5 - 87,5 | 87,5 - 92,5 | 92,5 - 97,5 | 97,5 - 102,5 |
| --- | --- | --- | --- | --- | --- | --- |
| Underbust size | 70 | 75 | 80 | 85 | 90 | 95 |
STEP 2: Determine your cup size: You can find your cup size by measuring the width over the fullest part of your breasts. When you know your cup size in centimeters, follow the column with the under bust size that you measured in step 1, and search for the row with your cup size measurements. Voilà, there is your cup size!
UNDERBUST SIZE ➞
65
70
75
80
85
95
90
cup
A
77-79
82-84
87-89
92-94
97-99
107-109
102-104
cup
B
79-81
84-86
89-91
94-96
99-101
109-111
104-106
cup
C
81-83
86-88
91-93
96-98
101-103
111-113
106-108
cup
D
83-85
88-90
93-95
98-100
103-105
113-115
108-110
cup
E
85-87
90-92
95-97
100-102
105-107
115-117
110-112
cup
F
87-89
92-94
97-99
102-104
107-109
117-119
112-114
cup
G
89-91
94-96
99-101
104-106
109-111
119-121
114-116
P.s. Is this a different size than you are usually wearing? Around 70% of the women wear the wrong cup size in this world. Say what? That's because bra sizing can be very confusing. If you have any doubts about your size, feel free to contact us for personal advise.
Please note: The body measurements are an indication to find your size and do not always apply to every human body. Please contact us via the chat box, e-mail or phone to get personal advise. 
Sizing guide for bottoms
| International sizing | EU | ES/FR | UK | US | AUS |
| --- | --- | --- | --- | --- | --- |
| XS | 34 | XS | 6 | 2 | 6 |
| S | 36 | S | 8 | 4 | 8 |
| M | 38 | M | 10 | 6 | 10 |
| L | 40 | L | 12 | 8 | 12 |
| XL | 42 | XL | 14 | 10 | 14 |
| XXL | 44 | XXL | 16 | 12 | 16 |
INTERNATIONAL BRA SIZE CONVERSION

EU
ES/FR
IT
UK
US
AUS
65A
80A
0A
30A
30A
8A
65B
80B
0B
30B
30B
8B
65C
80C
0C
30C
30C
8C
65D
80D
0D
30D
30D
8D
65E
80E
0E
30DD
30DD/E
8DD
65F
80F
0F
30E
30DDD/F
8E
65G
80G
0G
30F
30G
8F
70A
85A
1A
32A
32A
10A
70B
85B
1B
32B
32B
10B
70C
85C
1C
32C
32C
10C
70D
85D
1D
32D
32D
10D
70E
85E
1E
32DD
32DD/E
10DD
70F
85F
1F
32E
32DDD/F
10E
70G
85G
1G
32F
32G
10F
75A
90A
2A
34A
34A
12A
75B
90B
2B
34B
34B
12B
75C
90C
2C
34C
34C
12C
75D
90D
2D
34D
34D
12D
75E
90E
2E
34DD
34DD/E
12DD
75F
90F
2F
34E
34DDD/F
12E
75G
90G
2G
34F
34G
12F
80A
95A
3A
36A
36A
14A
80B
95B
3B
36B
36B
14B
80C
95C
3C
36C
36C
14C
80D
95D
3D
36D
36D
14D
80E
95E
3E
36DD
36DD/E
14DD
80F
95F
3F
36E
36DDD/F
14E
80G
95G
3G
36F
36G
14F
85A
100A
4A
38A
38A
16A
85B
100B
4B
38B
38B
16B
85C
100C
4C
38C
38C
16C
85D
100D
4D
38D
38D
16D
85E
100E
4E
38DD
38DD/E
16DD
85F
100F
4F
38E
38DDD/F
16E
85G
100G
4G
38F
38G
16F
90A
105 A
5A
40A
40A
18A
90B
105B
5B
40B
40B
18B
90C
105C
5C
40C
40C
18C
90D
105D
5D
40D
40D
18D
90E
105E
5E
40DD
40DD/E
18DD
90F
105F
5F
40E
40DDD/F
18E
90G
105G
5G
40G
40G
18F
95A
110 A
6A
42A
42A
20A
95B
110B
6B
42B
42B
20B
95C
110C
6C
42C
42C
20C
95D
110D
6D
42D
42D
20D
95E
110E
6E
42DD
42DD/E
20DD
95F
110F
6F
42E
42DDD/F
20E
95G
110G
6G
42G
42G
20F
| | |
| --- | --- |
| | We don't offer this bra size yet |
See something you like, but we don't offer it yet in your size? Please let us know at info@viadigioia.com and we will check what we can do for you. 
Playful and feminine
Featuring eye-catching embroidery, smooth rib fabric and a soft supportive lining fabric, this triangle will make you feel one-of-a-kind.

The Triangle Top is great for small to medium size breasts. The under-bust strap is made of a soft thick fabric with elastic within, to give support and minimize movement of the cups. The top is fully lined with opaque and firm fabric, to give you 0% see-through and a soft feeling. Personalize the shoulder straps the way you want, on your shoulders or knotted behind your neck. So you can adjust the top to perfectly match your preference.

We size our triangles in cup sizes! Never know if you need an M or an L for your bust? We don't either. By using cup sizes, you can pick the size that perfectly matches the width and depth of your bust. If you're in-between cup sizes, we recommend you to size up. Do you prefer to choose your size in S/M/L? Then click on our size guide to see the conversion.

Featuring
- Satin stitch embroidery on the cups.
- Soft rib fabric for added detail.
- Soft and firm underbust strap.
- Adjustable back strap and shoulder straps.
- Premium hardware.
- Opaque and 100% coverage (0% see-through when fabric gets wet).

Made with premium recycled fabrics from Barcelona.
Sustainability
From the very beginning, we are proud to say Via di Gioia has been on the path towards sustainability and transparency. It's our responsibility to take care of our planet, its nature, animals and people, for all future generations. We try to be as eco-friendly as possible, in all fields of the business. Creating a sustainable fashion brand that is honest to our customers, respectful to our employees and our planet is of utmost importance.

Read more about our sustainability practices here.

Ethics
All our products are made in a factory in Tunisia, where the employees earn more than a living wage and have a safe and responsible work environment. The factory has both the GRS (Global Recycled Standard) and SA8000 certifications, which means that the factory is ethically and environmentally certified.
Read more about our ethical practices here.
Materials
All pieces are made entirely from recycled fabrics made from regenerated polyester yarn, made from ocean waste.
Chlorine resistant. The fabric isn't prone to colorization due to chlorine in the pool.
UV resistant. The fabric isn't prone to fade in the sun.
Salt resistant. The fabric keeps its quality in salt water.
Pilling resistant. The surface of the fabrics isn't prone to pilling.
Shape retention. This fabrics will not get baggy over time, but will stay in shape.
Excellent coverage. This bikini will not see through when it gets wet and has an opaque coverage.
(Please note that the points above only apply when the items are taken care of properly. Don't forget to read the care instruction, to keep the quality of the bikini at its best.)

Care
Taking care of your bikini properly is highly important to ensure your bikini lasts long. If the swimwear is not taken care of properly, fading of colour or losing it's shape may occur. Therefore we highly recommend to follow the care instructions below:
Hand wash in cold or lukewarm water with a gentle swim-wear suitable detergent after each use. 'Normal detergent' suitable for washing machines is too strong for swimwear fabric and affects the quality and durability of the piece.
Dry in the shade.
Do not twist or "wring out" to dry. Instead, lay the item down between two towels and press to absorb the water.
Make sure your bikini is completely dry before putting away.
Putting your bikini in the washing machine and/or dryer may feel like the easiest option, but over time it will decrease the quality and durability of your swimsuit.