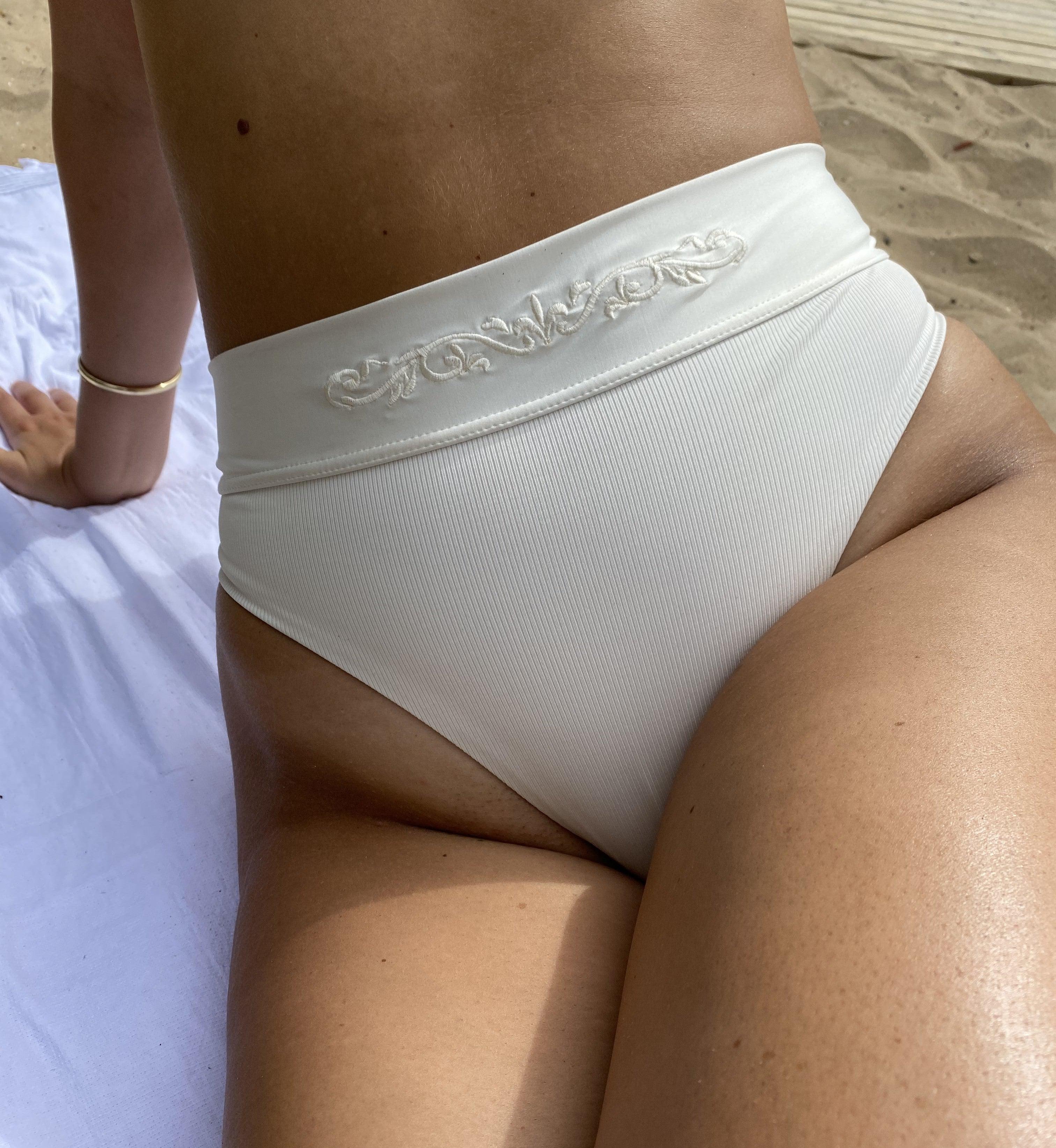 WE TAKE CARE OF PLANET EARTH
Our materials
All our fabrics are high-quality, sustainable and carefully selected.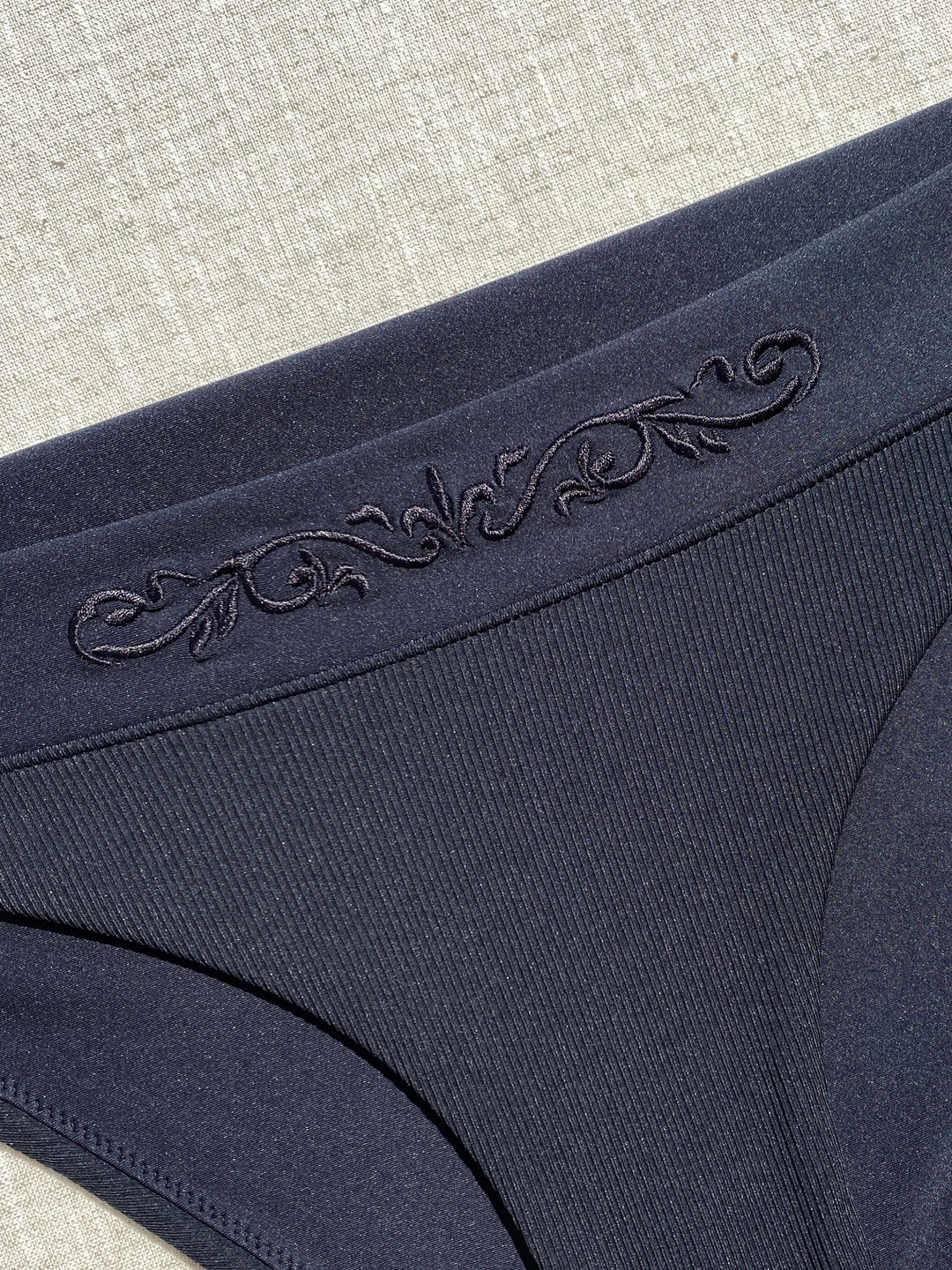 every little bit counts
Our Fabrics
From the very beginning, we are proud to say that Via di Gioia has had sustainability, ethics and transparency as our priority when manufacturing our products.

Every year, 8 million tonnes of plastic waste end up in our oceans and by 2050, there could be more plastic waste in the sea than fish. We want our customers to feel beautiful in their swimwear, but not at the expense of our environment. Therefore, supporting industries that make newly-made plastic is not in line with our values. For this reason, Via di Gioia only works with high quality, certified, recycled or biodegradable fabrics.

For this collection, we have partnered with Estilmar, a Spanish company based in Barcelona that produces high-quality recycled fabrics. These fabrics are made from premium post-recycled polyester yarns Seaqual™ and Perpetual™, recovered from plastic bottles and waste from the Mediterranean Sea. Estilmar is OEKO-TEX and GRS certified, which means that the fabrics are produced under ethical and responsible conditions. Furthermore, Estilmar uses solar energy in their production and they manufacture in a local supply chain to ensure low carbon emissions. In summary, their initiative is based on four pillars:

Premium post-consumer recycled yarn
The fabrics are knitted with premium recycled yarns, made from plastic bottles and waste from the Mediterranean Sea.

Green energy
The energy used for the fabric production is generated
by solar energy, installed on the roof of the factory.

Waterless printing
The fabrics are printed with a 100% waterless printing
method, which ensures high quality prints without chemical waste water.

Reducing CO2  emissions
Estilmar produces their fabric in a short supply chain
that promotes the local origin throughout the whole manufacturing process. Manufacturing takes place within an area of 100 kms, helping to reduce their CO2 footprint.
good quality goes a long way
Our quality
One of the issues with fast fashion is the post-user waste. The quality of the garments of fast fashion retailers is low, so retailers can sell the items at a low price. Because of this low quality, people are obliged to throw away their clothing after 6 to 12 months. Together with the large fashion consumption, this results in a lot of waste that ends up polluting our environment.

We believe in quality over quantity.
The swimsuits of Via di Gioia are made of high-quality fabrics, which score high on UV resistance, chlorine resistance, pilling resistance and have an excellent shape retention. Therefore, the colour of your swimsuit will not be prone to fading, and won't get baggy over time. When taken care of properly (read: the care instructions), your swimsuits will maintain its quality for multiple seasons.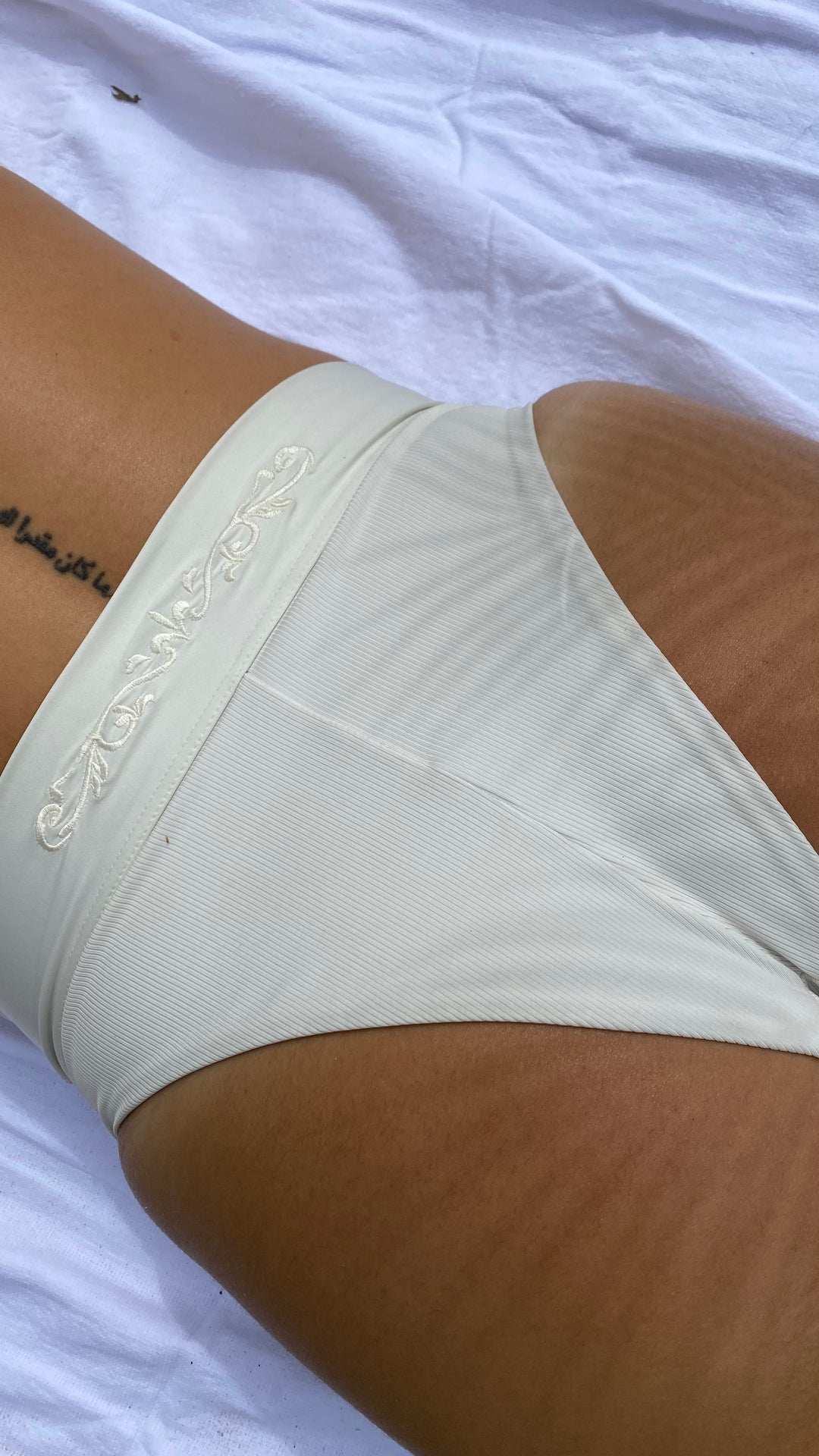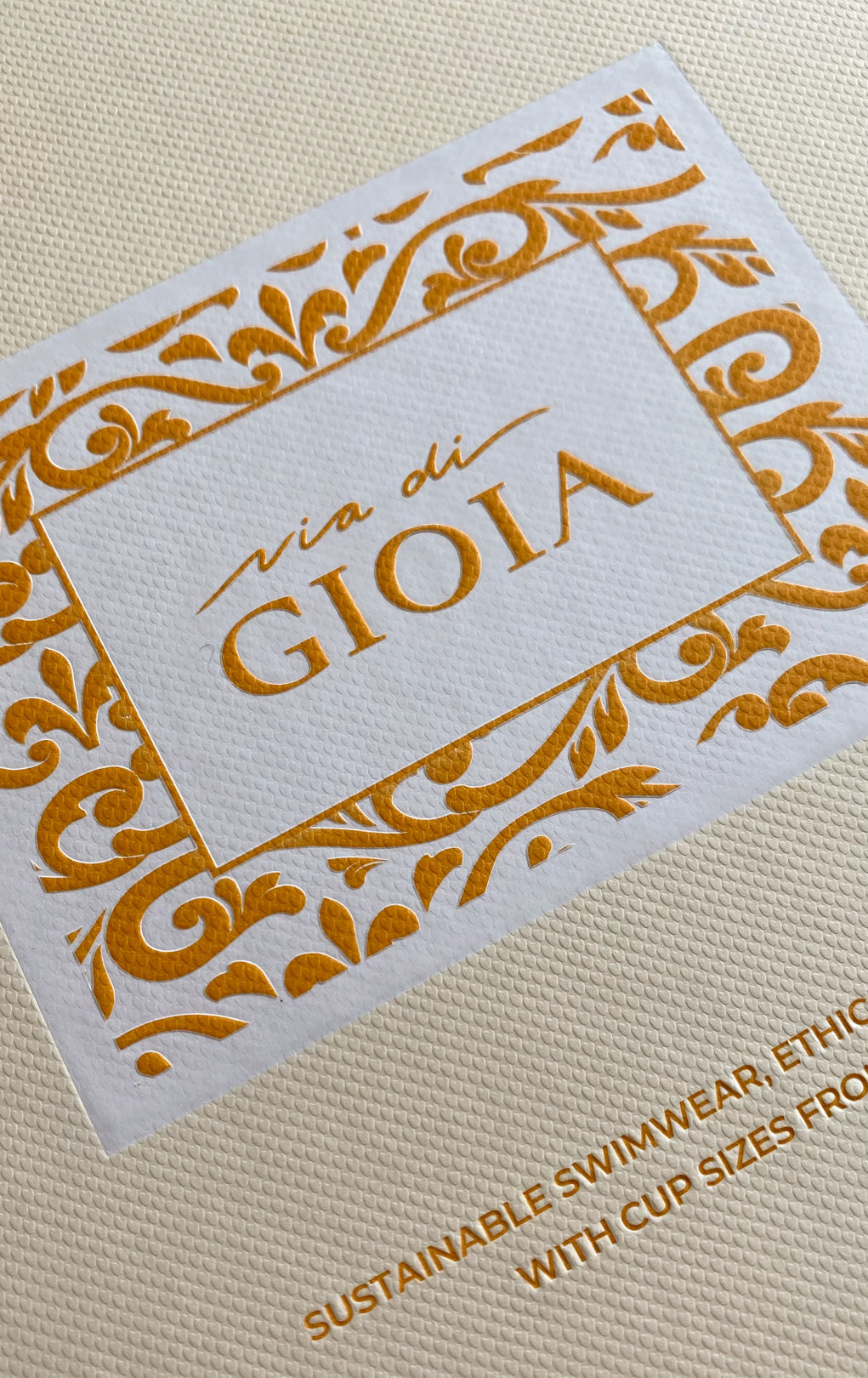 SUSTAINABLE FROM A TO Z
Responsible packaging
We aim to be responsible in all fields or our business.

Our packaging is completely plastic-free and we strive for reusable packaging to reduce waste. Our designs are shipped in boxes made of recycled paper that is FSC-certified, meaning the paper comes from wood harvested from environmentally conscious forests. The designs are packed in a pouch made of linen, to promote extra care in your closet.

The bottoms have hygienic liners made of compostable plastic made from vegetable fibers, coming from FSC-certified forests.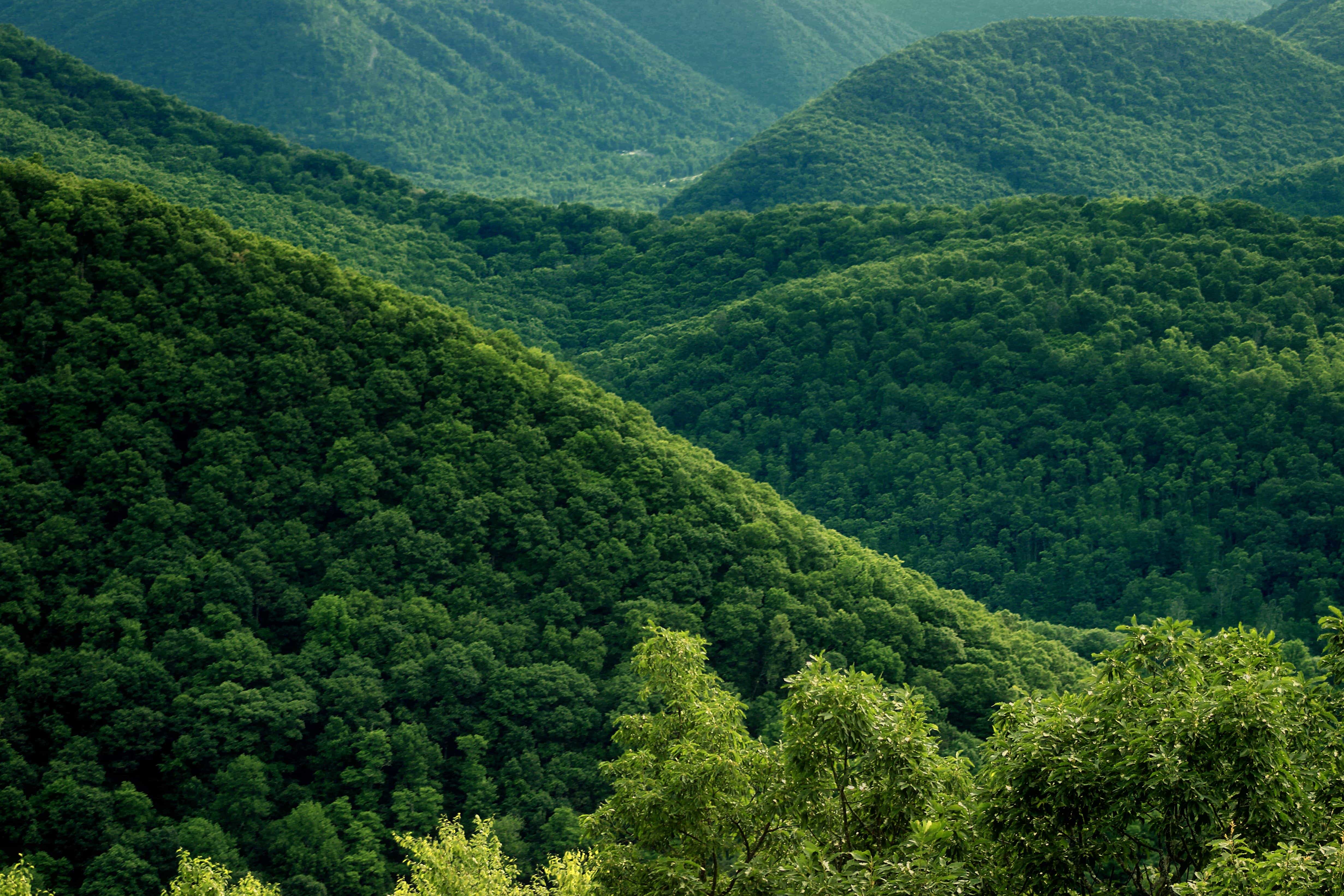 TOGETHER WE MAKE A GREAT TEAM
One Tree Planted
We've joined One Tree Planted, a cooperation of businesses that are committed to planting one tree with every product sold. With your purchase, we give back to the environment, create a healthier climate, protect biodiversity, and help reforestation efforts.